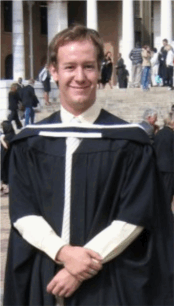 "My name is Neil Micklewood and I am a Registered Clinical Psychologist, and the owner of Neil Micklewood Psychology. I have 5 yrs experience in a range of mental health, forensic mental health and correctional psychology settings.
I have worked with clients from the community, outpatients and inpatients. My work has included individual and group therapy for a broad range of conditions including stress and adjustment disorders , mood disorders, anxiety disorders, Bipolar disorders and Schizophrenia. I have also done child play therapy, couples and family therapy.
My therapeutic approach is eclectic, which means that I choose the treatment modality that best fits the client, rather than trying to "force fit" the client to fit the treatment modality. I am trained in Cognitive Behavioural therapy, Psychodynamic therapy, Client Centred therapy, Narrative therapy and Solution Focussed therapy. I also have some training in DBT, Behaviourism and EMDR.
I am professional and ethical in the way I treat my clients. I have experience in mental health and forensic settings specializing with individuals, couples, families, children, groups and organizations.
I am registered with the New Zealand Psychologists Board (NPB) and theHealth Professions Council of South Africa (HPCSA) as a Clinical Psychologist and always maintain the highest standards of practice based on the New Zealand Psychologists Board's Code of Ethics.
Specialize In:
Stress

Unhelpful Life Patterns

Unhappiness and Depression

Loss & Bereavement

Anxiety & Panic

Adjustment to Change

Mental Unwellness

Relationship Problems

Family difficulties

Assessment & Reports

ACC

Group Therapy
Click here to read my Power Point Presentation on Managing Depression in Primary Care.